Essential Oils, reduce or eliminate sugar, EMDR therapy, equanimity and write a top ten memory list. To learn more read below…
This is a list of monthly "trauma recovery tips" from a trauma specialist to help you reduce the effects of trauma and chronic stress on your life so you can live from a place of healing, hope and happiness.
Healing from trauma is a different process for each person. As a trauma-focused therapist I never tell my clients to do anything that I haven't tried or use regularly in my life. I have learned over the years through experience, research, feedback from clients and insights from other professional's successful ways of healing emotional wounds as well as managing persistent stress.  What I share with you here is both cutting edge and tried-and-true techniques for healing.
Trauma Tip #1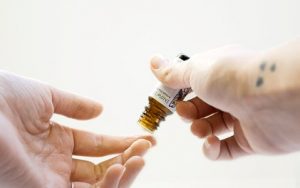 Essential Oils cross the blood brain barrier. I feel immediately better whenever I diffuse my essential oils. Sometimes I am actually shocked at how fast it works for me. I will notice my mood improve, I feel calmer, less anxious and more at ease. My clients will use essential oils at the end of a session to ground and orient themselves after doing emotional work. They will rub a small amount of essential oils in the palm of their hands and cup their hands around their nose breathing in and out. I love Snow Lotus Essential Oils. They produce high quality, therapeutic oils.
Trauma Tip #2
Reduce or stop eating sugar. Did you know that sugar creates inflammation in your body and brain? More and more research is showing that depression is caused by inflammation in the brain. Also, anxiety is directly affected by sugar. When your blood sugar drops anxiety can triggered. If you are currently eating sugar then start to detox yourself slowly. Before long, you will notice that you won't even crave it. And if you do crave it check in with yourself and see if there is an emotional trigger that you can work with instead. Then notice how the sugar craving goes away.
Trauma Tip #3
Reduce your trauma load- try EMDR therapy. To learn more click here.
Trauma Tip #4
The dance of life. Notice the equanimity of your thoughts, feelings and emotions.  Try this exercise and see if you can work with your emotions and sensations in a non-judgmental way. This helps to build resiliency and tolerance for what is and allows for more emotional freedom.
If you're hot, be hot, if you feel pain, feel pain, if you're emotionally open be open, if you're emotionally closed be closed, if you're bored be bored, if you're stimulated, be stimulated, if you're hungry, be hungry.  Notice joy, notice sadness, notice the coming and going of emotions like waves that go out, and then come back in again. See if you can let it all be, all of it….all of it.
From Ram Dass- "Becoming Nobody"
Trauma Tip #5
Top 10 list. What is your top 10 list of most disturbing memories? If it is not too triggering write down your top ten list of worst and best memories. You might be surprised at some of the memories you wrote down. You might also be surprised that you have more than ten or less than 10. Now write down your top ten best memories. Take a look at the list. Does anything surprise you when you look this list? You might notice a pattern of a consistent person in the list someone who has been loving, kind or nurturing to you throughout your life. Or times when you have felt the best abut your self or the most confident. EMDR therapist help you to process your most distressing memories as we believe that is what feeds current day unhappiness and makes people feel "stuck" in their life. To make an EMDR therapy appointment click here.
 This information is provided by Lemecia Lindsey, LICSW. Lemecia has dedicated her private counseling practice to helping clients heal from trauma. She specializes in EMDR therapy, Neurofeedback and is an Integrative Medicine Mental Health Provider.
*This list is not a substitute for medical intervention. Consult with a doctor to decide what is best for you.