Get a daily dose of nature, replace coffee with Matcha Tea, a technique to reduce nightmares, work through hurts and a book to read. To learn more read below…
This is a list of monthly "trauma recovery tips" from a trauma specialist to help you reduce the effects of trauma and chronic stress on your life so you can live from a place of healing, hope and happiness.
Healing from trauma is a different process for each person. As a trauma-focused therapist I never tell my clients to do anything that I haven't tried or use regularly in my life. I have learned over the years through experience, research, feedback from clients and insights from other professional's successful ways of healing emotional wounds as well as managing persistent stress.  What I share with you here is both cutting edge and tried-and-true techniques for healing.
Trauma Tip #1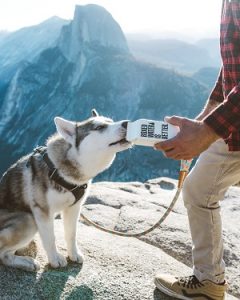 Get a daily dose of nature! Nature activates the parasympathetic nervous system and creates an automatic calming sensation. Stress management is the key to building resiliency and managing chronic stress. Forest bathing, a Japanese term recommends spending at least 20 minutes outside every day. This does not include exercise, such as hiking, or jogging. It is simply being in nature, connecting with it through our senses of sight, hearing, taste, smell and touch.
Trauma Tip #2
Replace coffee with Matcha Tea. Caffeine from coffee stimulates our nervous system. It increases our heart rates and activates our "fight, flight" responses. This can be bad news for people who are experiencing PTSD or chronic stress. An alternative to coffee is Match Tea. In Japan, historical medicinal uses for Matcha included helping people relax. Match tea activates dopamine and serotonin receptors. Many people enjoy the calming effects of Match while also feeling a slight stimulated reaction. I love to drink –Healthy TOKYO'S Organic Matcha
Trauma Tip #3
From Nightmares to Peaceful Sleep. Watch this video to learn the "Dream Completion Technique" to work with your nightmares.
 Trauma Tip #4
Work through hurts. So many times, we hold grudges, feel hurts and emotional pain for years when we feel mistreated by someone we care about. Ideally, we would be able to share our thoughts and feelings with that person but sometimes this is not possible or will not lead to a desired outcome. Instead, write a fictious letter to that person. Instead of mailing it you can keep it, shred it, burn it or dispose of it in some meaningful way. Check in with yourself and see how you feel. See if it reduces the stress load or pain that you are carrying.
Trauma Tip #5
Reading Brain Wash.
This information is provided by Lemecia Lindsey, LICSW. Lemecia has dedicated her private counseling practice to helping clients heal from trauma. She specializes in EMDR therapy, Neurofeedback and is an Integrative Medicine Mental Health Provider.
*This list is not a substitute for medical intervention. Consult with a doctor to decide what is best for you.