We work with older children (12 years and up) and teenagers who have experienced trauma. Just like adults children and teenagers can experience PTSD.
EMDR therapy is successful in treating trauma survivors both young and old and is the most researched psychotherapeutic treatment for post traumatic stress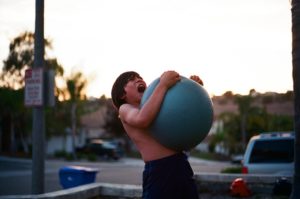 disorder (PTSD). When a painful or upsetting experience happens, the memory of the experience sometimes stays "stuck" in the body and mind. Over time, the occurrence may manifest anew in disturbing and invasive ways. In essence EMDR therapy can help the brain "digest" the memory of the traumatic event in a safe and effective way.
EMDR therapy works extremely well with children and teens, as they tend to take to the process quickly and have experienced less accumulated trauma than adults. EMDR as "a non-drug, non-hypnosis psychotherapy procedure.
Studies show that at least two thirds of children will experience at least one traumatic event by the time they are 16 years old. Trauma can result from one event, multiple events, or a series of them. These events can cause children to see the world as dangerous and can alter their ability to function. A traumatic event is one that threatens injury, death, or the physical integrity of self or others and also causes horror, terror, or helplessness at the time it occurs.
Traumatic events for children and teens can include:
sexual abuse/physical abuse/neglect
domestic violence
community and school violence (bullying)
medical trauma (birth trauma/surgeries/illness)
motor vehicle accidents
natural and human-made disasters
divorce/separation
suicides and other traumatic losses