This is a list of monthly "trauma tips" from a trauma specialist to help you reduce the effects of trauma and chronic stress on your life so you can live from a place of healing, hope and happiness.
Healing from trauma is a different process for each person. As a trauma-focused therapist I never tell my clients to do anything that I haven't tried or use regularly in my life. I have learned over the years through experience, research, feedback from clients and insights from other professional's successful ways of healing emotional wounds as well as managing persistent stress.  What I share with you here is both cutting edge and tried-and-true techniques for healing.
Trauma Tip #1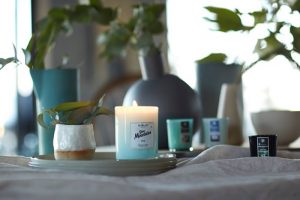 I tried something new this year and learned how to make DIY candles. The smells were amazing! Each scent brought up a different mood and feeling.
Buy or make your own candles and have a few different scents to help manage your moods. For example, Citrus to perk you up and lighten your mood, Lavender to calm you down and help you to relax or sleep, Sage for a contemplative state or Jasmine to feel playful.
Light a candle with an intention. Enjoy the smell, breathe in and slowly let your body relax.
 Trauma Tip #2
I recently attended a Singing Bowl Guided Imagery Meditation. I have been interested in this relaxation activity for a long time and was excited when my colleague Raely Thoennes at Vancouver Wellness Studio recently offered it. She used Crystal Singing Bowls that were crafted to complement each Chakra. It was extremely relaxing and meditative and I slept like a baby following the event! To register for one of her classes click here.
A Singing Bowl meditation can be used to regulate the nervous system. Singing Bowls are used for Sound Healing or Sound Therapy. The concept of Sound Therapy is based on the idea that every part of your body creates a vibration which resonates in a certain way. Vibrational healing is based on the idea that everything in the universe – including our bodies – is in a state of vibration. Singing Bowls can be paired with positive affirmations in the form of mantras, chants or a guided meditation to induce a deeper state of relaxation. To learn more about the power of Crystal Singing Bowls click here.
Trauma Tip #3
Have you heard about the ACE Questionnaire, a questionnaire for screening for the effects of trauma? If not, this is a good tool to use to evaluate the effects of trauma on your life.
Sometimes we don't fully understand how the past effects our life. We may feel that "The past is in the past" or "I'm not going to let what happened to me define me". These mindsets can be helpful as part of our trauma recovery but it is also important to first take an authentic look at the life experiences that we have had.
Research is showing that the higher our ACE score the more likely we are to experience not only mental health issues but physical health issues as well. Information is knowledge! The more we know about ourselves the more we can help ourselves. There are many great treatments for trauma. I specialize in EMDR therapy and Neurofeedback to help the clients I work with recover from trauma, PTSD and adverse life experiences discussed in the ACE questionnaire. Take the ACE Questionnaire today. To learn more about ACES you can go to the CDC.gov website.
 Trauma Tip #4
Nightmares and "bad dreams" are common for people struggling with PTSD. Check out this new self-help technique for working with nightmares or distressing dreams. This video was created by an EMDR therapist Dr Justin Havens. From PTSD Nightmares to Peaceful Sleep with the Dream Completion Technique- click here.
 Trauma Tip #5
Luckily the world or trauma therapy and treatment is growing and changing. As we learn more about trauma (both single incident trauma and complex trauma) we understand the need for more cutting-edge treatments. IFS or (Internal Family Systems) is growing in popularity among therapists and clients alike.
IFS views the individual as a system of "parts of self" with discrete subpersonalities. For example, in simple terms we can have a part of our self that feels one way and a part of our self that feels something else. "Parts" of ourselves can get stuck in "trauma time" and hold very specific thoughts, feelings, body sensations about that event and about ourselves. These parts of ourselves that are stuck in trauma time need an opportunity to be heard, appreciated and healed. I use IFS and other "parts" work with my clients who are healing from trauma and it works amazingly!
To learn more about IFS you can go to- https://selfleadership.org/ or listen to a recent podcast about IFS (see below).  How Did You Create the Internal Family Systems Model and How Does It Work? With Dr. Richard Schwartz, Ph. D. Founder of IFS with Jonathan Van Ness.  To learn more about IFS you can listen to the podcast by clicking here.
This information is provided by Lemecia Lindsey, LICSW. Lemecia has dedicated her private counseling practice to helping clients heal from trauma. She specializes in EMDR therapy, Neurofeedback and is an Integrative Medicine Mental Health Provider.
*This list is not a substitute for medical intervention. Consult with a doctor to decide what is best for you.